How Has The Fall In The International Crude Price Affected Different Oil & Gas Sectors In India?
India has been one of the biggest net importers of crude oil in the last few decades. Last year, the nation imported around 78% of its total crude oil requirements. With the current fall in the global crude oil prices, India's upstream and downstream oil and gas sector stands at a crucial juncture.

Upstream Sector: ONGC, Oil India Limited, Halliburton, Schlumberger, BG, Weatherford and Cairn Energy are some of the prominent companies operating in the Indian upstream sector. Oil and Natural Gas Corporation Limited (ONGC) and Oil India Limited (OIL) leads the indigenous crude Oil production in India with a combined production of 14 Million Metric Ton out of the total 22.6 MMT produced in April- November 2014. The Indian E&P sector needs to step up its activities in the coming years if India needs to reduce its import dependency. However, with the current dip in the international crude oil prices, several companies such as Halliburton, Schlumberger and Weatherford have announced thousands of job cuts in order to mitigate their losses. Although these jobs cuts are mostly not from the Indian region, there is anxiety in the minds of the employees who are based in India.
Downstream Sector: IOCL, HPCL, BPCL, Reliance Industries Limited and Essar Oil Limited are some of the prominent companies that are operating in the Indian Downstream sector. The falling oil prices has not had any direct effect on the Indian Refining Sector, as most of the private refineries would have already 'hedged' its crude oil prices for the next 2-3 years. However, the public sector refineries have stepped up their productions and are buying more oil while the price keeps heading south. If the prices keep on falling, some of the major refinery shutdowns that are planned this year might be postponed to future dates. But this delay in shutdown will only be temporary as these refineries cannot afford delay them more than 2-3months. In India, most of the public sector refineries and some private sector refineries are due to undergo some major shutdowns in the coming time. This clearly proves that the downstream (refining and shutdown maintenance/installation/ services) sector is doing better than the upstream (exploration, drilling and production) sector, at least in the terms of value and job creation.
About the Author
Gaurav Agnihotri, a Mechanical engineer and an MBA -Marketing from ICFAI (Institute of Chartered Financial Accountants), Mumbai, is a result oriented and a business focused Oil and Gas professional. Having started his career with Essar Oil Limited as a Graduate Engineer Trainee, he was involved in the Essar Oil Limited's Refinery Expansion project in Vadinar, Gujarat, India.
He is an Author of a book 'Oil- Past, present, future- An Indian Perspective' which is a Single Point Reference Guide of Oil Industry (with Focus on India) for Students and Oil and Gas Professionals. Having travelled extensively to various Oil and gas locations around India, Gaurav has successfully dealt with Oil companies such as O.N.G.C; Oil India limited IOCL, BPCL, HPCL and others. He is currently based in Mumbai and works as a National Sales Manager in Sulzer Chemtech Tower Field Service India.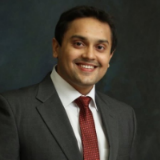 Gaurav Agnihotri