Brent crude dips below $60 again amid fears of worsening supply shock
Oil prices turned sharply south on Thursday morning amid signs of a worsening supply shock.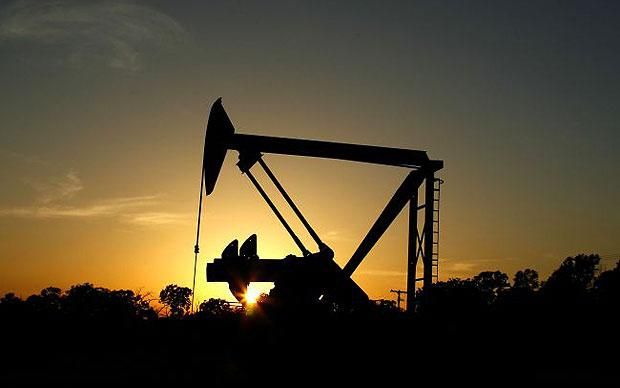 Brent crude fell as low as $58.46, while WTI sank to $49.73 as traders reacted to figures from the American Petroleum Institute showing that US crude stocks increased by 14.3m barrels last week, much higher than the expected 3m.
These latest figures mean that traders expect the US Energy Information Administration (EIA) to report that American oil supplies increased at their sharpest rate on record last week. The EIA's weekly supply report is scheduled for publication at 4pm London time.
"US shale production has not budged, resulting in swelling inventories," said Ken Hasegawa, commodity sales manager at Tokyo's Newedge Japan. "Global production does not seem to be falling much, either, except some hitch in Libya output."
Oil prices had been on an upward trend since mid-January amid hopes that the supply glut is coming to an end due to cuts in capital spending by the oil majors and lower activity from US shale drilling. But recent figures show a fall in supply has not yet materialised.
"Crude oil prices declined on concerns that the recent rally is overdone amid a continuing supply glut. The price rise of 34pc since mid-Jan has largely been fuelled by cuts to capital spending and falling US rig counts, which have yet to result in a fall in near-term production," ANZ bank said.
If the EIA confirms the build, it will compound existing fears of oversupply stemming from a report by consultancy PIRA who said oil production out of Saudi Arabia may be increasing to nearly 10m
NA
Copyright:

The Telegraph

Published on:

February 19, 2015

Source url: