Here is some good news for oil industry recruiters - Free job advertising on the world's largest oil industry job board!
Free Job Advertising on The World's Largest Oil & Gas Jobs Platform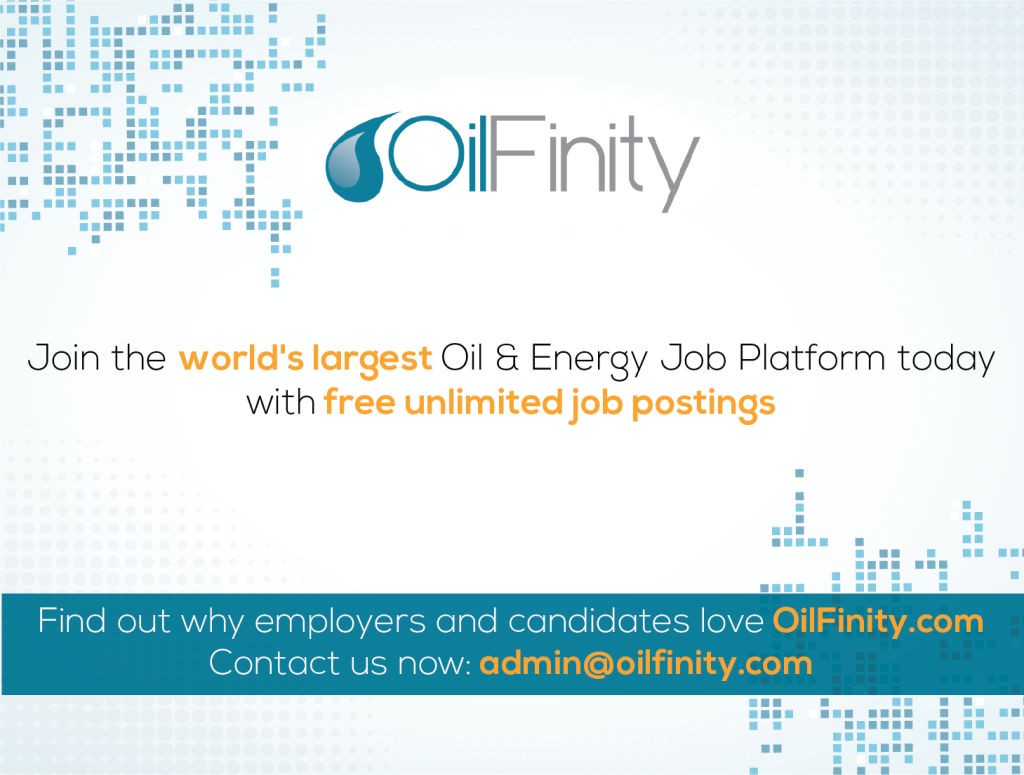 One of the knock-on effects in the fall of the global oil price has been the huge numbers of job redundancies within the industry. There seems to be little good news ahead for oil workers and indeed those recruiters of oil professionals.
The reduction in the number of job opportunities published on the established oil industry job boards emphasises the dismal prospects for the candidates. OlFinity.com addresses this specific issue and brings all oil job opportunities onto one place. We are the only oil industry job aggregator and as a consequence the world's largest source of oil industry jobs. Candidates visiting OilFinity.com have direct access to all of the world's oil industry jobs in one place and on the most up to date platform.
Uploading your oil industry jobs onto OilFinity.com could not be easier. OilFinity.com works just like Google. All you need to do to upload your jobs onto our platform is provide us with the URL of pages that host your jobs (ie your web address). The good news for recruiters is that this service is completely free of charge. Your jobs will be placed on the world's largest source of oil jobs at no cost whatsoever. Additionally, just like Google, you do have options to further enhance your presence on OilFinity.com if your have very urgent requirements.
ERIC POTTS - CEO & Founder of OilFinity.com