BP and Eni to invest $17bn in Egyptian oil and gas operations
Oil and gas companies BP and Eni are planning to invest around $17bn in total in Egypt, under separate agreements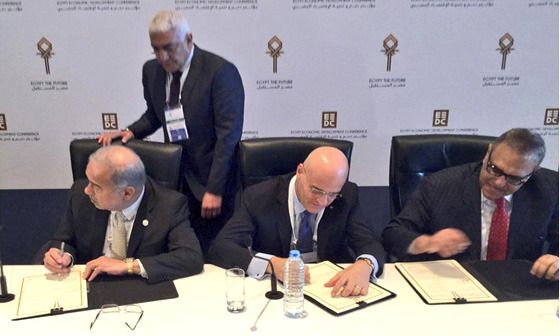 Announced at an international investment conference in Eygpt, the investments by the two companies will help the country tackle its energy crisis.
BP will invest around $12bn to produce nearly three billion barrels of oil equivalent in the region.
Its agreement includes a West Nile Delta (WND) project, exploration and resource appraisal activities, East Nile Delta operations and operations in the Gulf of Suez.
Last week, BP has signed the final agreements of the WND project to develop five trillion cubic feet (tcf) of gas resources and 55 million barrels (mmbbls) of condensates.
The company has recently made a gas discovery in the North Damietta Offshore Concession in the East Nile Delta. The Atoll-1 deepwater exploration well is expected to be the deepest well ever drilled in Egypt.
BP North Africa regional president Hesham Mekawi said: "BP expects to double its current gas supply to the Egyptian domestic market during this decade when the WND project reaches its peak production.
"BP will also continue to invest in our existing oil operations at the Gulf of Suez (through GUPCO) and gas operations in the East Nile Delta (through Pharaonic Petroleum), as well as progressing our recently discovered resources to allow for the next new major development after WND."
Eni has signed a Head of Agreement with the Egyptian Government to invest around $5bn over the next four years in the development of the country's oil and gas resources.
The investments will be used in the development of 200 million barrels of oil and 1.3tcf of gas.
The Head of Agreement will see the application of a new gas price as well as extension of permits to a few projects of Eni in Gulf of Suez, in the Western desert and in the Mediterranean offshore.
NA
Copyright:

EBR

Published on:

March 16, 2015

Source url: