China starts up new shale gas pipelines in preparation for higher output
China's state-owned oil giants Sinopec and China National Petroleum Corp. this month started up dedicated shale gas pipelines that will facilitate deliveries from the only commercial shale gas projects in the country to date as the companies prepare to boost production.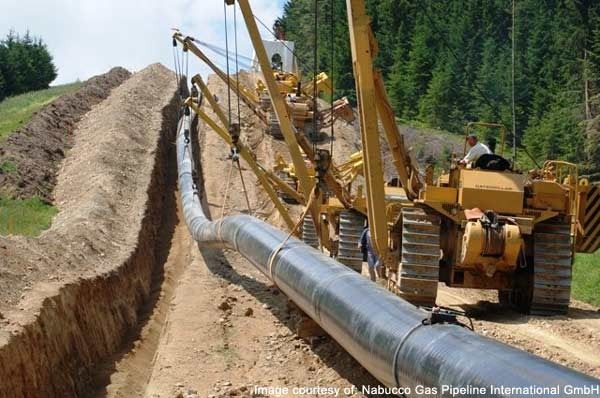 Operations on the Fuling-Wangchang pipeline began Monday, Sinopec said in a statement posted on its website.
The 136.5 kilometer pipeline will connect the Fuling shale gas block to the company's Sichuan-East China pipeline network which transmits gas from its prolific fields in the central Sichuan Basin to China's eastern regions.
Construction on the Yuan 1.8 billion ($290 million) pipeline began eight months ago.
It has a designed transmission capacity of 6 billion cu m/year, Sinopec said, adding that this is the first high-pressure shale gas pipeline with significant transmission capacity to be commissioned in the country.
Shale gas from Fuling will become the third major source of gas for Sinopec's Sichuan-East pipeline besides its existing Puguang and Yuanba conventional gas fields, the company said.
The Fuling shale gas project in southwestern Chongqing municipality is China's largest shale gas project to date.
The company said in March that it has made progress in the first phase, with production capacity of 5 Bcm/year, while daily output of all its producing wells exceeded their design targets last year.
Production capacity is expected to reach 10 Bcm/year by 2017.
Sinopec started developing the project in earnest after making sizeable discoveries in 2013.
Commercial production was announced in March last year. CNPC STARTS UP THIRD PIPELINE
CNPC on Tuesday brought on stream a shale gas pipeline that transports gas out of its Wei 202 well in the Weiyuan shale gas block in Sichuan province, the company said on its website.
This is in addition to two pipelines that were commissioned in April and October last year.
All three pipelines will serve the Changning and Weiyuan shale blocks currently being jointly developed by the company.
The three shale gas pipelines, which have a designed transportation capacity of 8.5 million cu m/day, stretch more than 110 kilometers and link shale gas production wells in the Changning and Weiyuan blocks to the Shuanghe gas processing station in Gao county in Yibin city in southeastern Sichuan.
The shale gas produced from Changning and Weiyuan blocks will be partially consumed in the surrounding Yibing, Neijiang and Zhigong areas, while additional shale gas will be piped to Chongqing, other regions in Sichuan province and other trunk gas pipeline network via Naan gas pipeline, Huwei gas pipeline and Southwest II gas pipeline, CNPC added.
The two shale gas pipelines, which started operations last year and transport shale gas out of Ning 201 and Wei 204 wells, have so far transported a total of 250 million cu m of shale gas, CNPC said Tuesday.
The three Changning-Weiyuan pipelines, which currently only transport around 1.5 million cu m/day of shale gas, are expected to transport around 7 million cu m/day of shale gas by the end of this year, with more shale gas wells going on stream, CNPC said.
SINOPEC, CNPC DEDICATED TO SHALE GAS
Despite an abundance of shale gas resources, development in China has been slow because of operators' lack of technology and complex geology.
Last year China reduced its official target for shale gas production to 30 Bcm/year by 2020, down from 60-100 Bcm/year set in 2012, mainly because the pace of development has been slower than anticipated.
The 2015 target of 6.5 Bcm/year remained unchanged.
Sinopec and PetroChina in March said they were pushing ahead with efforts to commercialize their dedicated shale gas projects in China, mainly because drilling costs have fallen.
China has held two shale gas bid rounds so far, although many of the winners had no experience in oil and gas and did not have the financial means to invest heavily in the blocks.
NA
Copyright:

Platts

Published on:

May 13, 2015

Source url: