India state firms to import up to 8.9 mil mt LPG in fiscal 2015-16, up 11%
Indian state oil firms plan import 8.5 million-8.9 million mt of LPG in fiscal 2015-16 (April-March), up 6%-11% from 8 million mt the previous fiscal year, prompted by lower prices and as customers adjust to lower government subsidies.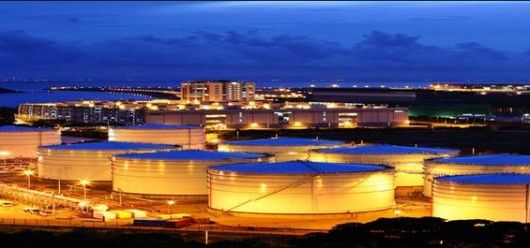 India, once a major importer of various oil products such as diesel, now only imports LPG. It does so mainly via term contracts from major Middle Eastern producers Saudi Aramco, Qatar's Tasweeq, Abu Dhabi National Oil Co. and Kuwait Petroleum Corp., sources said.
The expected volume for fiscal 2015-16 translates to 193-202 cargoes of 44,000 mt each, in a ratio of 33,000 mt of butane and 11,000 mt of propane.
A source familiar with the matter said it has been difficult in past years to get butane cargoes from Saudi Aramco at the requested price and volume, but this year Indian buyers have been able to receive their requirements.
All Western trading firms and a few Asian traders have terminated their 2015 term contracts with Middle Eastern suppliers. And although major Asian buyers such as Japan's Astomos Energy and Gyxis Corp. as well as South Korea's SK Gas have raised or maintained their contracts, there are still excess volumes that are taken up by Indian buyers, traders said.
Saudi Aramco's monthly Contract Prices have fallen almost 43% between May 2014 and May 2015, with prices plunging to 5 1/2-year lows.
Platts Saudi Aramco Contract Prices FOB daily assessments for physical propane cargoes slid to $445/mt in early May 2015, down 44% from $800/mt in early May 2014, while butane prices have fallen to $470/mt, down 42% over the same period from $815/mt, Platts data showed.
India's LPG demand -- split 60% butane and 40% propane -- had been projected to grow 3.5% to 18 million mt in fiscal 2015-16, the Petroleum Planning & Analysis Cell, the Indian oil ministry's research arm, said in March. This was slower than industry predictions of 5%-6% growth.
A direct cash transfer scheme that the government hopes will cut its subsidy bill by 15% initially dampened LPG demand. But now that customers have adjusted to it, demand has started to recover.
FULL EFFECTS OF SUBSIDY CHANGE EXPECTED BY JUNE
Indian sources said 85% of active consumers have enlisted in the scheme, which they consider a significant share.
One source said the 15% of higher-income consumers "that are not enlisted in the subsidy scheme are staying back largely of their own accord and are paying a market price," one source said.
He said the full benefits of the project will be seen in June after more comprehensive data is gathered and aggregated.
Sources said as the new subsidy scheme gains a stronger foothold, the latest projection is for LPG demand growth of around 7%-8% in the next three to four years. But this could slow to around 2%-3% after 2019, they added.
"So far we have a low LPG penetration -- in the urban area there is around 70% penetration while in the rural markets there is around 23% penetration," one source said.
"The main concerns around Indian growth is the port capacity," he added. "Indian ports are already operating at overcapacity. There is new construction at Cochin and Paradip. The issue is the plans of the national oil companies, if they get commitment [from buyers] they will develop [the port infrastructure]?"
Another industry source said the idea is to get the very poor to switch from burning wood for fuel and cooking to LPG.
"Once the current subsidy system is in place and the savings have been made by the government, as they no longer indirectly subsidize industrial LPG, then the government can start making LPG free for the poor," he said, adding that 25%-30% of the country's population was considered very poor.
By fiscal 2017-18, supply will fall short of demand by more than 9 million mt, requiring more imports, industry sources said.
"There is only 5.9 million mt or so of capacity to import, so India is using 125% of port capacity currently. This is leading to huge demurrage bills," the first source said.
Persistent congestion at Indian ports and this year's higher imports have exacerbated the shortage of very large gas carriers in international markets and again sent freight rates above $100/mt in recent weeks.
"The influence Indian charterers have on the market East of Suez moved beyond mere tonnage absorption [last week]," one ship brokerage said.
"A few vessels have been delayed in Indian ports to such an extent that they missed any chance of making the dates of their next commitment," the same source said, adding that Indian charterers have been forced to re-quote and re-schedule cargoes, even widening laycan spreads, in order to secure tonnage.
Ramthan Hussain
Copyright:

Platts

Published on:

May 19, 2015

Source url: