Repsol: Test Results For Two Alaskan Wells Show 'Good Quality' Crude
Repsol has completed testing in two wells during its winter exploration campaign in Alaska with better-than-expected yields of good quality crude which, added to the positive results from previous campaigns, confirm the significant development potential of the area, the company said in a news release.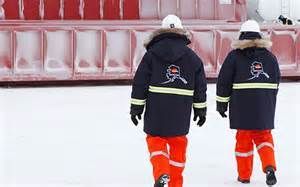 This campaign brings to 16 the number of positive wells drilled, including sidetracks, in Repsol's acreage of the resource-rich North Slope region during the four winter exploratory campaigns that the company has completed since it acquired the assets in 2011. Exploration can only be carried out during four months of the year, when the terrain is frozen, Repsol said.
During the current campaign, the Qugruk 8 well flowed 30 degree API gravity crude at rates of up to 2,160 barrels of oil per day (bbl/d), and the Qugruk 301 horizontal well yielded rates as high as 4,600 bbl/d, Repsol said in the release.
Repsol operates the discovering consortium with a 70% stake, together with U.S. companies 70 & 48 LLC, a subsidiary of Armstrong Oil and Gas, (22.5%) and GMT Exploration Co. (7.5%). The consortium will continue with an additional drilling program during the next winter and has already begun the process to obtain permits for a development phase in the Nanushuk and Alpine areas.
Hart Energy
Copyright:

Hart Energy

Published on:

June 2, 2015

Source url: