BP pondering new projects in Russia, RIA reports
Oil giant BP is mulling new projects in Russia, according to comments made by chief executive Bob Dudley as cited by Russian state news agency RIA Novosti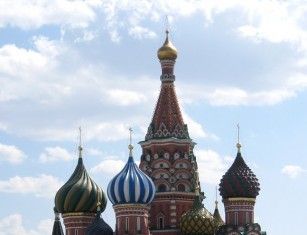 Dudley said: "We have lots of ideas, we are discussing several things. I hope that we will find some suitable investment projects in Russia, in addition to our share in Rosneft. Perhaps some projects together," according to a Russian-language report by RIA translated by Reuters.
BP's only current involvement in Russia is through its partnership with Rosneft, in which BP owns a 19.75% interest after selling its stake in the BP-TNK joint venture to Russia's state-owned oil producer for $55bn in 2013.
The FTSE 100 oil major's exposure to Russia has remained unchanged since March 2014, when the Russia annexed Crimea from Ukraine.
As a result of the drop in the oil price last year and the depreciation of the Russian rouble since the Ukraine crisis, in February BP incurred a sizeable fourth quarter profit decline due to the Rosneft stake.
The contribution from its Rosneft stake generated a profit of just $451m, down from $1.1bn the year before, due to rouble's slump. However, this was better than many had feared, with many analysts forecasting a loss.
In the first nine months of last year, BP's stake in Rosneft accounted for a third of the company's total oil and gas output and over 8% of the underlying replacement cost profits.
The drop in oil prices coupled with sanctions on the Russian economy by the EU and US amid concerns about its involvement in the Ukraine crisis has throttled the rouble for over 12 months.
Before the crisis and subsequent sanctions on Russia, the rouble changed hands at 36 units against the US dollar.
However, the incremental rises and relative stability in the price of oil have proved to be a white knight for the currency, which has steadily improved since the beginning of February.
A recent note from JP Morgan said it saw a more favourable Russian risk-setting as a pathway for the group to cash-flow neutrality in 2017 at $65 a barrel.
Sharecast
Copyright:

Sharecast

Published on:

June 2, 2015

Source url: