Technip to lay off 6000 workers. Expects rough waters ahead
French oilfield services provider Technip is preparing to slash 6,000 positions as a response to "an even more challenging environment in oil & gas", aiming to boost its cost cutting efforts through a massive restructuring plan.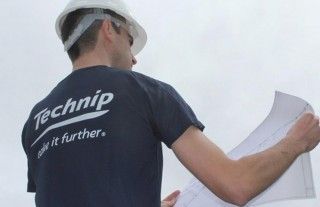 The company on Monday said it is looking to save €830 million, of which €700 million to be delivered in 2016 and the balance in 2017.
"The Group will reduce its global workforce by approximately 6,000 and will pursue the streamlining of its activities started last year to focus on its core assets and activities. Employees will be informed and employee representatives consulted in due time on a local basis," Technip said in a statement.
Explaining its view on the market the company said:
"As noted in the first quarter of 2015, the sharp fall in oil prices has had a substantial impact on clients' behavior, national and international oil companies alike: new projects continue to be deferred as clients assess their investment priorities in a durably changed oil price environment; on occasion there appears to be irrational behavior in bidding on some of the projects that are being sanctioned; negotiations have been protracted on contract changes and variations, in particular on Onshore/Offshore projects, where some discussions are now even stopped and will find their resolution through a legal process. We conclude that these trends have not improved and, in some cases, have actually worsened over the last two months."
Sales and closures
As part of its restructuring plan the company said it expects one-off charges of €650 million.
The company also revealed it will close or sell its assets in onshore and offshore markets where it does not expect to see any prospects for profit even in the medium term. The decision will affect selected countries in Europe, Asia, and Latin America, including Brazil.
Furthermore, Technip has allocated "appropriate amounts" on projects where it is in a dispute with clients on changes and variations.
"The Group expects that it will take time to resolve claims on these including for example two refinery projects in Brazil and Algeria (Technip confirms that its involvement has now come to an end on this last project). In parallel, the Group will reinforce its investment in key geographic and technology areas where for example it has first mover advantage, such as FLNG," Technip said in a statement.
Technip last week said that it, together with Samsung, won two contracts by Shell for the Browse floating liquefied natural gas (FLNG) project in Australia, operated by Woodside.
Subsea outperforms
As for its subsea business, Technip said the performance continues to be solid and that the subsea business has outperformed in 2015 so far compared to initial expectations.
"Cost reduction will be in those markets where new project awards are under pressure (for example the North Sea). Technip will also further reduce its fleet. The originally planned reductions in the fleet would have reduced it by two vessels this year and now the Group intends to take out a further two vessels, one fully-owned and one leased, taking the fleet down to 23 vessels from 36 at the end of 2013," the company added.
Offshore Energy Today
Copyright:

Offshore Energy Today

Published on:

July 7, 2015

Source url: