Oil prices could keep falling due to oversupply, says IEA
International energy watchdog says availability of crude is growing while demand is slowing – meaning prices have not yet bottomed out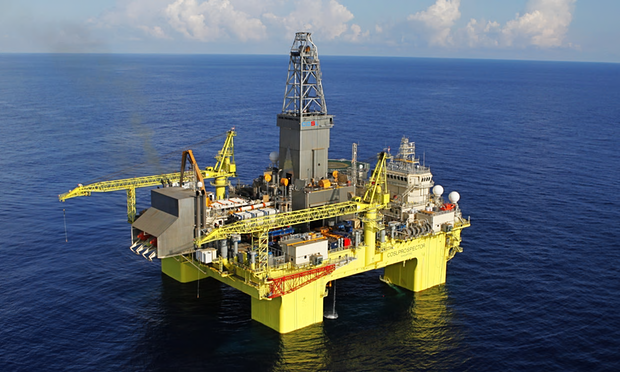 Oil prices have not reached rock bottom and could continue falling well into next year, the west's energy watchdog has said.
The International Energy Agency (IEA) said there was a growing glut of crude on world markets, while it expected demand to slow next year. "The bottom of the market may still be ahead," the IEA said in its monthly report.
It forecast global demand growth to be 1.2m barrels per day (bpd), down from 1.4m this year and far less than needed to balance growing supply.
"The rebalancing that began when oil markets set off on an initial 60% price drop a year ago has yet to run its course. Recent developments suggest that the process will extend well into 2016," it said.
"The oil market was massively oversupplied in the second quarter of 2015, and remains so today. It is equally clear that the market's ability to absorb that oversupply is unlikely to last. Onshore storage space is limited. So is the tanker fleet … something has to give."
The global glut arose from a spike in US oil supply on the back of shale exploration and OPEC's decision not to reduce output but rather fight for market share with rival producers.
But the fall in prices to $50-$60 (£32-£38) a barrel in recent months from a high of $115 a year ago has yet to depress North American supply.
"The expected timing of the rebalancing has shifted a bit, but the story line has not changed. The supply response to lower prices is on the way," the IEA said, adding it may take another price drop for a full supply response to unfold.
"Cost savings, efficiency gains and producer hedging have let light tight oil producers defy expectations until now, but growth ground to a halt in May and will likely stay there through mid-2016."
US supply grew by 1m bpd in the first five months of 2015, down from 1.8m in 2014, according to the IEA.
"Total US supply will keep growing through 2016, but much more slowly than in 2014, and thanks to natural gas liquids and new deepwater plays rather than onshore crude supply," it said.
Non-Opec supply as a whole, after expanding by a massive 2.4m bpd in 2014, looks on track to slow to growth of 1m bpd in 2015 and stay flat in 2016, the IEA said.
The IEA said world oil demand growth appeared to have peaked in the first quarter of 2015 at 1.8m bpd and would continue to ease throughout the rest of this year and into next.
That means the need for OPEC's oil will stand at 30.3m bpd next year, up 1m on 2015, but still a whopping 1.4m below current Opec production.
"And the group is not slowing down," the IEA said. "On the contrary, its core Middle East producers are pumping at record rates and the outlook for Iraqi capacity growth – accounting for most projected OPEC expansions – keeps improving."
Guardian News
Copyright:

Guardian News

Published on:

July 10, 2015

Source url: