CEFC China Energy eyes upstream acquisitions, crude import license
Privately held CEFC China Energy is eyeing acquisitions in the upstream sector and plans to expand its oil trading desk as it aims to become a fully integrated energy company, a senior company official said recently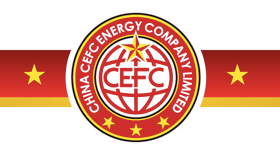 The company, which signed an agreement last week with Gazprom Neft on joint development of oil blocks in East Siberia, is also building storage facilities in the hope of getting a license to import crude oil.
"We are looking for opportunities to invest in upstream oil projects and domestic refineries, expand our trading desks in China and overseas, and strengthen our logistics services," Cui Zhenchu, executive director of CEFC China Energy's oil arm, CEFC Shanghai International, said.
CEFC China Energy has two subsidiaries -- CEFC Shanghai and petrochemical arm CEFC Beijing.
CEFC China Energy expects to be given permission to import crude oil for teapot refineries as Beijing starts allowing them to use imported crude as feedstock.
"We are building a strong trading desk in Singapore," Cui added.
CEFC China Energy has recently hired a number of traders from state-owned oil companies such as Sinopec's trading arm Unipec and ChinaOil.
Cui himself was a general manager at Unipec's crude department.
Last week, CEFC China Energy signed a memorandum of understanding with Gazprom Neft, formalizing the agreement to jointly work on the East Siberian blocks the Russian company is looking to develop.
The blocks include the Tympuchikansky, Vakunaysky and Ignyalinsky licenses in the Lensky area of Yakutia and the Katanga region of Irkutsk.
Gazprom estimates the blocks to hold 212 million mt in recoverable oil reserves.
The Chinese company estimates reserves at the three blocks at 19.05 million barrels of oil equivalent.
UPSTREAM INVESTMENT
Following in the footsteps of its peer Guanghui Energy, CEFC China Energy sees investing in overseas upstream projects as a key and logical step to boost its chances of winning a crude import license.
"We currently trade only in international markets. We will be able to help teapot refineries source feedstock. We expect to have an opportunity to import crude into China," Cui said.
Earlier this month, Shandong Dongming Petrochemical, the biggest teapot refinery, was permitted by the National Development and Reform Commission to use up to 7.5 million mt/year of imported crude.
It is the first teapot refinery to get NDRC's approval for crude imports but more refineries are expected to be awarded quotas in the near term.
Cui said he expected the crude oil import policy to be eased by allowing more independent importers to bring in cargoes.
Currently, only a limited number of companies are granted licenses to import crude.
Guanghui Energy was the last private trading firm to be granted the right to import crude oil when in August last year it was allowed to import 200,000 mt/year.
CEFC China Energy is also building storage facilities with a total capacity of 50 million cubic meters at Yangpu port in the southern Hainan province, Rizhao port in the eastern Shandong province and Yangshan port in Shanghai.
The company was also considering the acquisition of some refineries, Cui said.
It has already acquired shares in PetroChina's Kunlun Energy and Sinopec's Gaoqiao refinery.
Platts News
Copyright:

Platts News

Published on:

July 13, 2015

Source url: