China approves crude import licenses for two independent refineries
China's Ministry of Commerce has approved the first two crude import licenses for independent teapot refineries, easing restrictions on trade previously handled by several state-owned companies.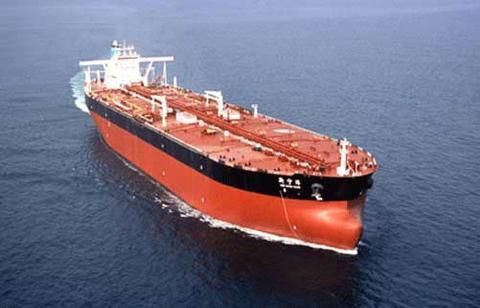 Dongming Petrochemical's 7.5 million mt/year (150,000 b/d) facility, the biggest teapot refinery in eastern Shandong province, and 7 million mt/year Beifang Asphalt Fuel in northeastern Liaoning province, received the licenses. They were also first independent refineries to apply.
Once a refinery has both a quota to process imported crude and an import license, it can import crude directly without a third party, a ministry official said Tuesday.
The import licenses also allow the two refineries to import crude for other refineries that hold quotas to process imported crude.
The two license holders were previously granted crude quotas by the National Development of Reform Commission to process up to 7.5 million mt/year of imported crude at Dongming and up to 7 million mt/year at Beifang.
On July 13, the commerce ministry approved Dongming's request to import up to 6 million mt for the rest of 2015.
The commerce ministry approved Beifang Asphalt Fuel's application for the rest of 2015, but the official did not disclose the maximum volume.
Earlier this year, NDRC -- China's top economic planner -- issued a policy allowing teapot refiners to process imported crude but without the right to import the volumes directly. Before that, only state-owned refineries had the right to process imported crudes.
The commerce ministry in July outlined how independent teapot refineries could apply for crude import licenses. They must meet environmental, capacity and other requirements.
Dongming Petrochemical and Beifang Asphalt Fuel will have to apply to the commerce ministry at the end of the year for 2016 import volumes, within the cap set by NDRC, the official said.
They will also have to keep importing crude for three consecutive years to keep the licenses valid.
DONGMING TO START IMPORTS IMMEDIATELY
Dongming Petrochemical has been preparing to import crude on its own since early August after the ministry reviewed its application. The company expects to start importing immediately.
Before receiving the license, Dongming imported through third parties a total of 1.3 million mt of crude after receiving its quota in mid-July, including three VLCC cargoes of Oman crude, around 330,000 mt of Venezuelan Merey crude, and small parcels of heavy crudes.
Most of the cargoes were bought through state-owned trading company ChinaOil.
Other teapot refineries that have been waiting for NDRC's final approval to process imported crude as well as state-owned chemical giant ChemChina are preparing to apply for import licenses, sources said.
The teapot refineries -- 80% of which are located in eastern China's Shandong province -- have relatively small refining capacities of 20,000-100,000 b/d and are seen as inefficient and unsophisticated compared with state-owned refineries.
The plants, which produce mainly gasoil and gasoline for the domestic market, are understood to be the swing producers and have great flexibility in adjusting run rates.
While these are the first two import license granted to independent refiners, 23 other licenses have been issued, mostly to state-owned companies.
The independent trading company Xinjiang Guanghui received the latest approval in August 2014, for a quota of 200,000 mt/year.
This year, those 23 companies hold "non-state trade" quotas to import up to 37.6 million mt, which typically flows to state-owned refineries.
Five state-owned trading companies that also have quotas under "non-state trade" can use quotas for their own refineries.
Those include China National Petroleum Corp., Sinopec, China National Offshore Oil Corp., Sinochem and Zhuhai Zhenrong, and they can import crude for refineries under PetroChina, Sinopec, CNOOC and SinoChem. The "state trade" import licenses do not have a volume cap.
Platts
Copyright:

Platts

Published on:

August 25, 2015

Source url: