Pacific E&P President leaves. New director to step in
Pacific Exploration & Production Corp., formerly known as Pacific Rubiales, announced Wednesday the retirement of José Francisco Arata as President and director of the company, and the appointment of Mónica De Greiff as an independent director to the Board of Directors.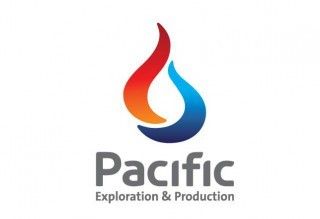 The company said that Arata's retirement is effective immediately and that Ronald Pantin, Chief Executive Officer, would be taking over the responsibilities of President in addition to his present duties as CEO.
Pantin said: "On behalf of the company and the Board of Directors, I would like to extend our heartfelt thanks to José Francisco, who throughout the history of the company has been a key member of management and one of its driving forces."
Miguel Rodriguez, Lead Independent Director of the company, commented: "José Francisco played an instrumental role in the emergence of Pacific as the leading independent exploration and production company in Latin America. I would like to thank him for his leadership in growing the business and wish him continued success."
Regarding the appointment of Mónica De Greiff, the company says it is effective immediately and subject to applicable regulatory approvals.
The company notes that De Greiff is currently the president of the Bogotá Chamber of Commerce and her past experience includes being President of Energy Group of Bogota and Vice-President, Legal and Public Affairs of Shell Colombia. Furthermore, De Greiff has also had a political career in Colombia, having served as Minister of Mines and Energy and later serving as Minister of Justice.
"We would like to welcome Mónica to the Board of Directors and look forward to benefiting from her vision and experience. We look forward to the new perspective she brings to the Company," said Serafino Iacono, Co-Chairman of the company.
Offshore Energy Today
Copyright:

Offshore Energy Today

Published on:

August 27, 2015

Source url: