Oil Price Rallies 'Will Be Short Lived'
Slowdown in production not enough to lift prices, which have fallen markedly in the past three months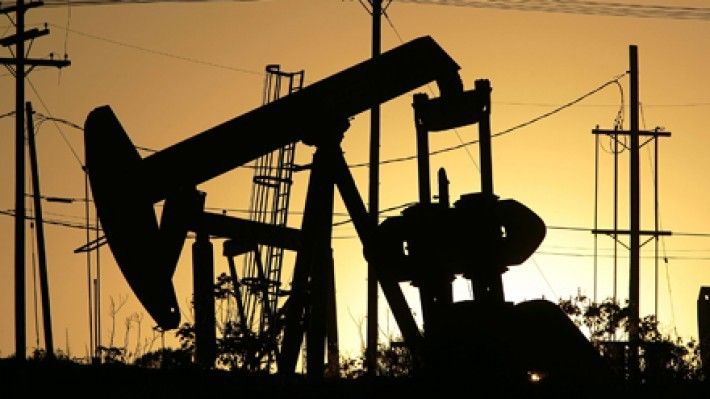 Official figures show that the current slump in production profitability has decreased US oil output, but this has not been enough to help lift oil prices which continued to languish yesterday.
The latest report from the US Energy Information Administration reveals that US drillers produced 9.1 million barrels a day last week, notes MarketWatch, down around 40,000 on the week before from highs of 9.6 million earlier this year. Estimates suggest that output will fall to 8.9 million barrels a day by the end of the year (see below).
In spite of this, oil reserves in the US grew as the refinery maintenance season kicked in, reducing the amount of oil being processed. Production will need to fall a lot further before it begins to make a big difference to prices.
The global picture looks equally uncertain for producers. World oil demand rose by 2.3 million barrels in the first six months of this year following the sharp drop in prices, Reuters notes. Estimates still put oversupply at around one million barrels a day, with oil exports from Opec countries and Russia, in particular, remaining high.
Add to this picture an economic slowdown in key markets such as China, as well as a potential surge in exports from Iran after international sanctions are lifted later this year or early next, and it is easy to see why most analysts are predicting the supply glut will not lift until the second half of next year at the very earliest.
International benchmark Brent crude fell slightly yesterday and then rose overnight buoyed by the positive global demand figures, confirming predictions of a "choppy and sideways" trend.
At less than $49 a barrel, prices are still painful for most producers and down around 15 per cent for the year to date. The US benchmark West Texas Intermediate settled at a little more than $45 yesterday, a 24 per cent fall for the past quarter alone.
Tariq Zahir, managing member at Tyche Capital Advisors, explained to MarketWatch that while US production fell it did so only "very slightly". He added that "bottom line, worldwide supplies are increasing" and said that in "the days and weeks to come, we will see further [supply] builds and [the] rallies we have may be short lived".
The Week
Copyright:

The Week

Published on:

October 1, 2015

Source url: