The Oil And Gas Industry In 2016
As banks are up against a regulatory review of loans to oil and gas firms, we are reminded again of the volatile energy industry.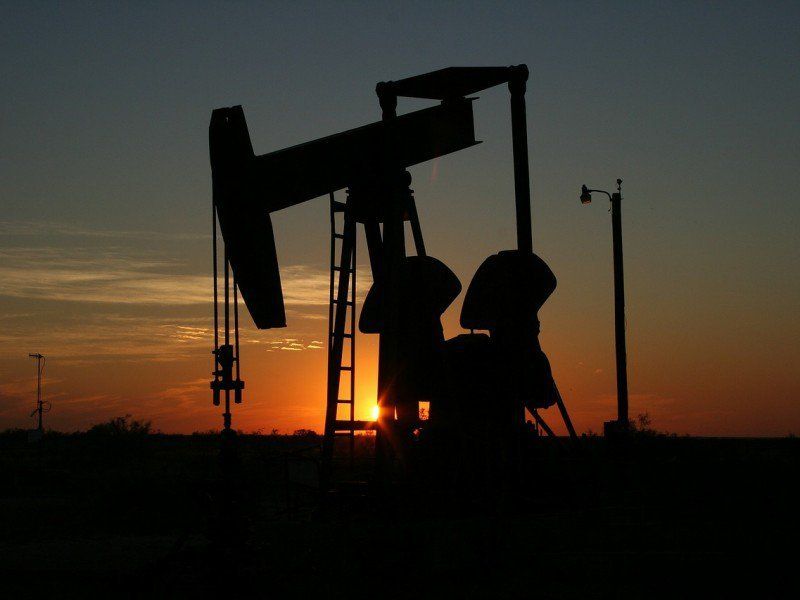 The fracking firms that helped drive the oil boom are facing struggles with a deteriorating oil price below $50 a barrel. Most of these firms survived the earlier years as the price of oil was strong – and rising – and the demand for their unconventional service was high. But following the oil glut starting in 2014, companies have been slashing prices and cutting down on capital expenditures. Inefficient producers have fallen via bankruptcy and some believe that many more will follow suit or consolidate in mergers.
Syndicated loans to the U.S. oil and gas sector stand at $144.21B year-to-date with banks facing a 2-5% exposure of their total outstanding loans. Any pressure from the regulators will amplify the cuts to borrowing already affecting the small- and medium-size energy companies and a recent Citigroup report said banks will reduce the amount they can lend by as much as 15%. That could dry up $10 billion of credit according to an analysis by Wall Street Journal. Companies that have raised new capital are going to find it harder to do the same and hedging strategies that protected them against the price drop will offer much less protection in 2016. Around 41% of all oil and gas loans are distressed with 70 energy companies having defaulted this year. Analysts at Evercore ISI predict up to a third of the firms will be gone by the end of next year in certain niches of oil-field services. A higher cost of capital, even though the FED have decided not to raise rates, in combination with the plunging oil price indicate that the industry will fall further.
Mergers and acquisitions
A report by Wood Mackenzie said that $1.5 trillion of potential global investments are unlikely to go ahead at current oil prices close to $50 a barrel. Capital spending on new projects are expected to decline between 20% and 30% on average and may lead the bigger institutions to bide their time before taking a chance at exploration or assets in the Middle East and Africa. Those using fracking technology experience significant initial falls in production and require constant capital investment to support the wells. The oilfield service suppliers will take a massive impact, which provide thousands of workers and equipment to the majors. Countries that want to bring in new investments will therefore have to offer viable fiscal and other terms, which will require major changes in current policies.
With this hindrance to organic growth, a consolidation of firms might not be that far-fetched anymore with potential targets being US shale producers with weak balance sheets. Goldman Sachs analysts predicted in June that the net debt to EBITDA for 29 US producers would double this year from 2014, to a group-wide multiple of 2x as profits fall. Some companies were expected to rise as much as five times. The potential targets include Continental Resources, EP Energy and Halcón Resources, all companies with a high leverage – net debt to capital employed – which are predicted to reach 61%, 49% and 61% respectively next year.
Overhauling the operation
The shale production is particularly flexible and very likely to respond first should conditions improve. The study by Wood Mackenzie says that
"the flexibility to rapidly dial back investment in unconventionals at low prices has provided a competitive advantage for the US independents with the bigger positions" tweet
The difference in culture between the nimble US shale producers and the large oil companies are also quite big, forming an obstacle for acquisitions. This may lead to alternative procedures other than M&A.
The majors need to secure their dividend to retain investors, by improving cost and capital efficiency, and can't afford a bad acquisition. It has forced them to rethink how they operate and where costs can be cut. This has led to efficiency improvements such as a change in shift patterns with longer periods on the platforms but fewer crews and all repairs to a machinery being done at the same time. The heavy impact on oilfield service suppliers has led to renegotiation with the contractors, securing cost reductions for offshore rigs. All this may standardize large parts of the manufacturing process and lead to a fundamental change in the complexity that characterises the industry. A lean manufacturing model with collaboration between companies as an end-goal could streamline the energy business into an efficient and low-cost operation. We may also see divestitures of less profitable business units so that firms can focus either on refining or extracting.
The consensus seems to be a low barrel price heading into the future with an industry shakeout continuing in U.S. shale. Whether this will lead to more takeovers such as Royal Dutch Shell's $70 billion deal to buy BG Group or a revitalisation of the manufacturing operation and divestitures is uncertain. Both methods are viable options moving forward and we may see a combination of the two, as the current trajectory isn't feasible long-term. Oil and gas prices continue to remain volatile and the longer oil prices stay low, the more likely it is we see change in one way or another.
The Market Mogul
Copyright:

The Market Mogul

Published on:

October 1, 2015

Source url: