North Sea Oil And Gas Firms Told: Get On And Collaborate
NORTH Sea oil and gas firms recognise they need to collaborate more to help the industry survive the crude price plunge but only a small minority are doing anything about it experts have found.
A survey by Deloitte found clear recognition of the value of collaboration among firms in the North Sea.
However, while there appeared to be widespread awareness among firms of the theoretical benefits of working together hardly any had developed plans to ensure they collaborated in practice.
Less than 10 per cent of respondents said leaders of their firms regularly emphasised the importance of collaboration or included it in their business strategy.
Only one in five respondents said they actively sought out opportunities to collaborate.
Deloitte said the results should provide a wake up call for the industry which is reeling from the effects of the slump in the oil price since June last year.
This has impacted across the supply chain, from firms that own fields to businesses that provide services like drilling.
Nick Clark, a director in the Deloitte consulting team that completed the research, said: "While it's encouraging that collaboration is seen by the industry as an important tool in helping companies succeed in maximising economic recovery of the United Kingdom Continental Shelf .. there's clearly work to be done, and fast given the current tough environment."
Mr Clark noted that greater collaboration across the industry was one of the key recommendations of the report into maximising the recovery of the North Sea's oil and gas reserves published by oil services tycoon Sir Ian Wood early last year.
Companies appear to be struggling to change competitive behaviours they learned in an age when markets were buoyant.
Experts have said the boom in the oil and gas industry that came to an end last year allowed firms to ignore what has proved to be an unsustainable rise in costs.
Deloitte found: "The industry needs to address a number of practical, cultural and behavioural barriers that are standing in the way."
Oil & Gas UK said the report was a welcome contribution to the important debate about how the industry should respond to the oil price fall.
The trade body's business development director, Stephen Marcos Jones, said: "In a world of a fallen oil price and high costs, industry is facing a difficult time. Whilst there are some signs of recovery - through an upturn in production and concerted focus on improving efficiency - there's also growing consensus that much more needs to be done."
He added: "It is valuable to have a means to measure industry's progress in terms of collaboration – which is no easy task."
Deloitte suggested oil and gas firms must take the lead to make collaboration effective in the North Sea but they should expect to get support from Oil & Gas UK and the new regulator.
The firm said the Efficiency Task Force launched by Oil & Gas UK this month could be a real driver for positive change.
Mr Marcos Jones said Oil & Gas UK hopes the task force will challenge existing behaviours and be a catalyst for pan-industry improvement.
Supported by Oil & Gas UK, the survey was completed in July and got responses from people working for 61 firms including a range of operators and services companies.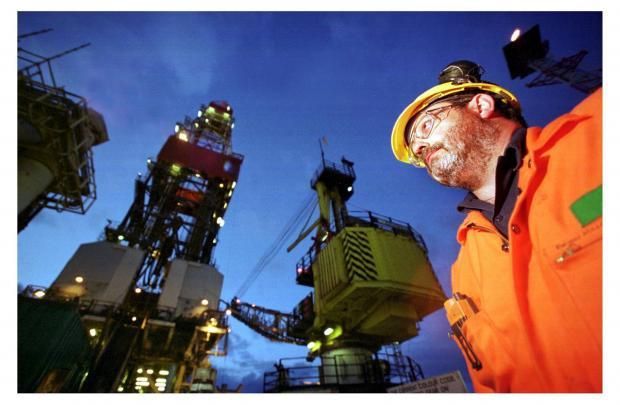 Herald Scotland
Copyright:

Herald Scotland

Published on:

October 2, 2015

Source url: