More Debris Found Linked To Missing US Ship
Search and rescue teams have found further evidence of the missing El Faro boxship which has not been seen since last Thursday as it got hit by Hurricane Joaquin off the Bahamas.
Floating debris, a container and an oil sheen have all been spotted in the region where the vessel ran into difficulty on Thursday.
However, Tim Nolan, president of TOTE Maritime Puerto Rico, said in a statement: "There has been no sighting of the El Faro or any life boats."
The US Coast Guard said early Sunday afternoon that its aircrews have spotted "life jackets, life rings, containers and an oil sheen" in the search area.
"The debris is scattered about over several miles," said Coast Guard Chief Petty Officer Ryan Doss. "It's going to take some time to verify. The items would appear to be consistent with the missing ship."
The 40-year-old, 17,915 dwt US flagged ship went missing near the Bahamas with 28 Americans and five Polish crew onboard.
On Thursday morning the US Coast Guard in Portsmouth, Virginia got an Inmarsat satellite notification stating the ship had been hit by the hurricane and had lost propulsion and had a 15-degree list. The US-flagged ship, belonging to TOTE Maritime, was near Crooked Island, Bahamas, en route to San Juan, Puerto Rico, from Jacksonville, Florida.
The crew had reported the ship had previously taken on water, but that all flooding had been contained. Since then, communications were lost.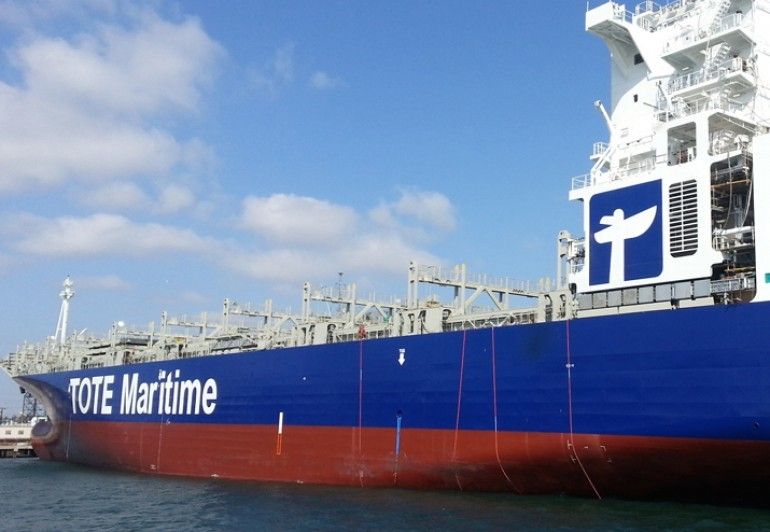 Splash 24/7
Copyright:

Splash 24/7

Published on:

October 5, 2015

Source url: