Asian Gasoline Could Lose Strength In Q4 On Winter, Low Indonesian Demand
The Asian gasoline market might not hang onto its recent strength through the fourth quarter due to potentially lower demand from top regional importer Indonesia and the winter demand lull in the Northern Hemisphere, sources said Tuesday.
Reflecting the current strength in the market, the Balance October/November time spread for the FOB Singapore 92 RON gasoline spread widened to $3.20/b Monday, from $3.15/b Friday.
However, the first-month/second-month spread has narrowed to 70 cents/b after widening to $1.90/b on September 30. The second-month/third-month, or December/January, spread was at minus 70 cents/b Monday, easing from a backwardation of 80 cents/b on September 30.
In a backwardated market, forward prices are higher in the nearer delivery months than in the further delivery months. The widening of a backwardation indicates rising prompt demand and falling supply.
This follows through to the cash differentials for physical gasoline, which represent the price buyers are willing to pay for the product below or above benchmark prices published around the day a cargo loads.
Rising physical differentials indicate growing appetite from buyers and are typically accompanied by a widening backwardation of the forward curve.
The FOB Singapore 92 RON gasoline cash differential stood at a premium of $2.39/b to Mean of Platts Singapore 92 RON gasoline assessments, down from a year-to-date high of $3.28/b to MOPS 92 RON gasoline on October 1. It was last higher October 17, 2014, at $3.37/b.
The recent strength in the Asian gasoline market has been driven by refinery turnarounds during steady regional demand.
Taiwan's Formosa shut its 84,000 b/d No. 1 residue fluid catalytic cracker Saturday for around 20 days at its 540,000 b/d Mailiao refinery due to a mechanical glitch. The shutdown will affect gasoline, MTBE, alkylates production. The plant has capacity to make 40,000-50,000 b/d of the three products.
Taiwan's CPC shut its 80,000 b/d RFCC at the 300,000 b/d Talin refinery at end-August for up to two months of maintenance.
Refinery work at Shell and Singapore Refining Co. could also curtail gasoline production in Singapore.
A CDU and residue catalytic cracker at SRC's 290,000 b/d refinery on Singapore's Jurong Island shut for around four weeks from early October, a source said. Shell had delayed the restart of its 210,000 b/d CDU at its Pulau Bukom refinery in Singapore until end-December instead of mid-October.
"Some bullishness could spill over to November, but second-half of the fourth quarter will be weaker for sure," a Singapore-based trader said. "[This is] generally due to oversupply for winter and weaker demand. Plus the maintenance schedule for November and December is minimal."
FALLING INDONESIAN GASOLINE IMPORTS
Indonesia, the region's largest gasoline importer, is likely to import less this quarter due to seasonally lower consumption and higher domestic output.
State-owned Pertamina's production is expected to rise with the startup this month of a new 62,000 b/d residual fluid catalytic cracker at its 348,000 b/d Cilacap refinery. It will be able to produce up to 30,000 b/d of gasoline at optimal rates.
Additional Indonesian supply is expected to come from the restart of the Trans Pacific Petrochemical Indotama condensate splitter, also in October. Sources said it will be able to produce up to 61,000 b/d of gasoline at full rates, depending on feedstock availability.
Market observers expect Indonesia's October gasoline imports to fall to 10.14 million barrels, from 10.54 million barrels in September.
Indonesia typically imports 9 million-10 million barrels/month of gasoline, with the bulk of that being 88 RON gasoline.
INDIA, AUSTRALIA DEMAND COULD LEND SUPPORT
However, higher demand from India and Australia into Q4 could support the Asian gasoline market, due to changing demand patterns and refinery closures.
India's gasoline imports have increased sharply this year. It imported 639,000 mt of gasoline over January-July, up from 328,000 mt in full-year 2014, according to data from India's Petroleum Planning & Analysis Cell.
Gasoline consumption has also increased in India, rising to 12 million mt over January-July, or 1.71 million mt/month, compared with 1.53 million mt/month in 2014.
The rise in gasoline demand from India was largely due to shifting preference for gasoline over diesel after the deregulation of prices last year, combined with higher passenger vehicle sales.
According to a research note published by Credit Suisse in May, India has seen a structural shift from diesel to gasoline for four-wheel vehicles and increasing consumer preference for scooters, which consume more fuel for the same distance traveled versus motorbikes.
Australian gasoline demand could also rise due to seasonal demand during its first summer with only four refineries. BP shut its 102,000 b/d Bulwer Island refinery at Brisbane in July.
The country imported 2,575.7 megaliters of oil products in July, up 22.8% from July 2014, when there were two more refineries in operation, according to data released by the Department of Industry and Science.
Australia imported 588.3 ML of gasoline in July, surging from 197.9 ML a year earlier.
Australia has four refineries in operation: BP's 146,000 b/d Kwinana oil refinery in Western Australia, Viva Energy's 120,000 b/d Geelong facility in Victoria, ExxonMobil's 85,000 b/d Altona plant in Victoria, and Caltex's 109,000 b/d facility at Lytton in Brisbane.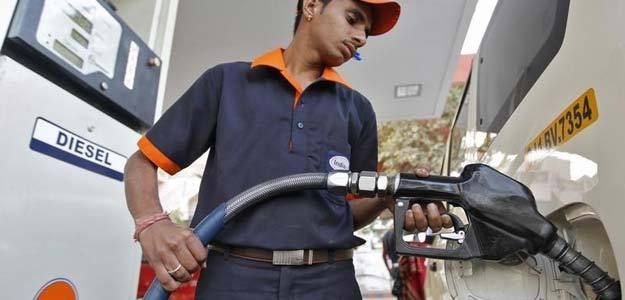 Platts
Copyright:

Platts

Published on:

October 6, 2015

Source url: