Industry Seeks To Learn From Detailed Report On Oil And Gas Deaths
A new federal report presents grim details of the deaths of 43 U.S. oil and gas extraction workers during the first half of 2014 by fire, toxic vapors, toppled equipment and other hazards of the high-risk jobs.
The bleak accounting of industry fatalities, the first in a series of regular releases planned by the National Institute for Occupational Safety and Health, is designed to share more details than traditional government fatality statistics can provide about what was going on — and what went wrong — when oil and gas workers died.
Using a different methodology, the U.S. Labor Department's Bureau of Labor Statistics counted 142 oil and gas industry fatalities in all of 2014 when it released preliminary data for its annual census of fatal occupational injuries last month.
Hundreds more people died doing jobs in construction, trucking and other sectors nationally last year, but because comparatively fewer workers are involved in oil and gas extraction, the fatality rate in the industry is high — seven times as high as the rate for all U.S. workers.
Last year tied 2012 for the most oil and gas worker fatalities in more than a decade. The number of deaths increased 27 percent from 2013, when 112 oil and gas workers died on the job, according to the BLS statistics. The rate of deaths, calculated as the number of fatalities per 100,000 workers, also rose from 2013, but it was lower than 2012, when the industry employed fewer workers.
Deadly fumes from tanks identified
In a different fashion, the NIOSH report merges statistics with description in an effort to recover the circumstances of each death.
The mid-year 2014 list that the agency published in late September begins with an explosion that killed two people when a worker tried to hammer shut a leaking pipe connection and ends with a brief account of a worker killed by a truck backing up at a well site. Set together, the 38 separate incident descriptions can reveal common hazards that might have seemed like chance on their own.
Of the 43 deaths, four were at work sites in the Appalachian basin — two, by fire and explosion, in Pennsylvania and two, by fire and a falling object, in Ohio. Texas had the largest number of deaths during the period with 17.
Kyla Retzer, an epidemiologist in NIOSH's oil and gas health and safety program, said the report's level of narrative detail is what the agency's partners in industry and academia said they wanted so they could glean lessons from the events. It has already helped NIOSH uncover injury and fatality trends that had not been recognized before, she said.
The best known product of the new oil and gas fatalities database was the discovery earlier this year of at least nine cases of workers suspected to have been killed between 2010 and 2014 by toxic concentrations of hydrocarbon fumes released from crude oil tanks when the workers opened hatches to measure or sample the fluids inside.
Ms. Retzer said such a startling finding is unlikely to emerge from the database again, but the institute's team has discerned other trends that are spurring forthcoming safety alerts.
For example, the half-year report and a draft of the full-year 2014 report that is expected to be released in early 2016 show that setting up, dismantling and moving drilling rigs from one well site to the next is particularly deadly.
"It's killing more workers than any other type of operation," she said.
The agency is also preparing to release a new hazard alert based on data that shows a "fairly large number" — the exact figure hasn't been finalized yet — of workers killed in fires or explosions when they welded or performed other "hot work" on tanks that held flammable vapors that they didn't know were there.
The alert will focus on produced water tanks or tanker trucks, which hold the wastewater that gurgles up from oil and gas wells along with a hidden, dangerous miasma that rises off it.
"People sometimes think that's water, because they call it those names: produced water, salt water or brine," Ms. Retzer said.
"It's not just water. It can blow up."
"Learning from each other"
The spirit of NIOSH's fatality report is similar to that of voluntary industry safety networks that share unsparing evaluations of accidents and close-calls among oil and gas companies in order to prevent more cases like them.
Richard Brown, the president of STEPS of PA, a statewide consortium of oil and gas and government safety professionals that regularly draws as many as 200 people to its bimonthly meetings, said the more information the industry can learn about injuries and near-misses, the likelier it is to avoid them.
"What you'll find in the industry is there is a great partnership in learning from each other," he said.
The NIOSH fatality reports, which are expected to be released yearly in the future, are among several initiatives the agency is pursuing to improve health and safety in the oil and gas industry.
The agency also plans to begin a three-year study next year that will involve surveying 500 oil and gas workers at "man camps," well sites and equipment yards in Texas, North Dakota and a state in the Appalachian basin about issues like past injuries, driving conditions and their safety concerns.
The agency also recently published a proposed strategic plan that will guide its research on oil and gas workplace health risks and injuries through 2025.
Some areas of focus include issues that the agency doesn't currently cover for the industry, such as work-related chronic health conditions and respiratory diseases, as well as prevention of the most frequent types of fatal events that are already well known, such as transportation-related injuries, falls, fires and explosions.
p>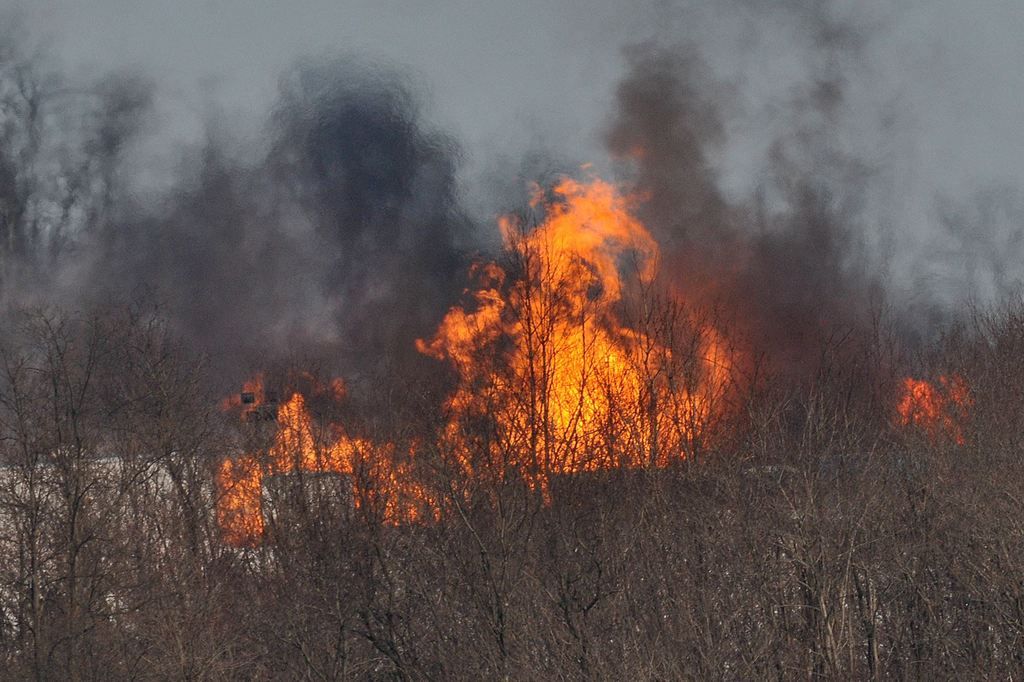 PowerSource
Copyright:

PowerSource

Published on:

October 7, 2015

Source url: