Oil Rally Snaps Gas Price Stability
Oil Rally Snaps Gas Price Stability
Last week's sharp rally in crude oil prices and ongoing refinery issues left U.S. drivers paying more at the pump for the first time in weeks, analysts said.
Motor club AAA reports a national average retail price for a gallon of regular unleaded gasoline at $2.31, inching a fraction upward after holding to $2.29 per gallon for nearly two weeks straight.
Refineries in mid-September are able to switch to a winter blend of gasoline, which because of fewer environmental safety requirements in cooler weather, is cheaper to produce. That should push gasoline prices lower, but high summer demand led to a string of refinery problems after the switch.
The U.S. Energy Information Administration reports many refineries in the Midwest market are operating at less than 80 percent capacity for the first time since 2013.
"Prior to the start of the fall turnaround season, the Midwest refinery utilization rate was nearly 99 percent, and this marked decline is contributing to tightening supply in the region," AAA said in its weekly retail market report. "Ample domestic supplies are expected to temper any regional price spikes, preventing the national average from moving dramatically higher."
Apart from refinery issues, the price of crude oil plays a large role in the price consumers pay at the pump. The price for Brent crude oil moved up nearly 9 percent last week in part because of geopolitical tensions tied to Syria and signs the U.S. shale oil boom was winding down.
Retail price-watchers at GasBuddy.com, echoing analyses from key investment banks, said last week's rally in crude oil prices was a temporary knee-jerk market reaction.
"We believe the rebound is somewhat of a head fake as the oil market remains oversupplied," GasBuddy said in an emailed report. "It will be a temporary rebound, with oil and gasoline prices moving lower again in the months ahead."
Brent crude oil prices crashed Monday, falling 4.5 percent on word members of the Organization of Petroleum Exporting Countries were pumping oil at a record pace.
AAA and GasBuddy both estimate the national average price for gasoline should be at or near $2 per gallon by the end of the year. Two states – New Jersey and South Carolina – are reporting state averages below the $2 mark.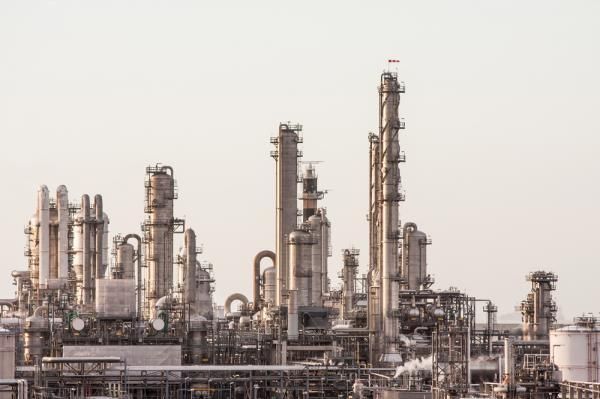 UPI
Copyright:

UPI

Published on:

October 13, 2015

Source url: